Click on the black box in the top left hand corner to view polytunnel pages.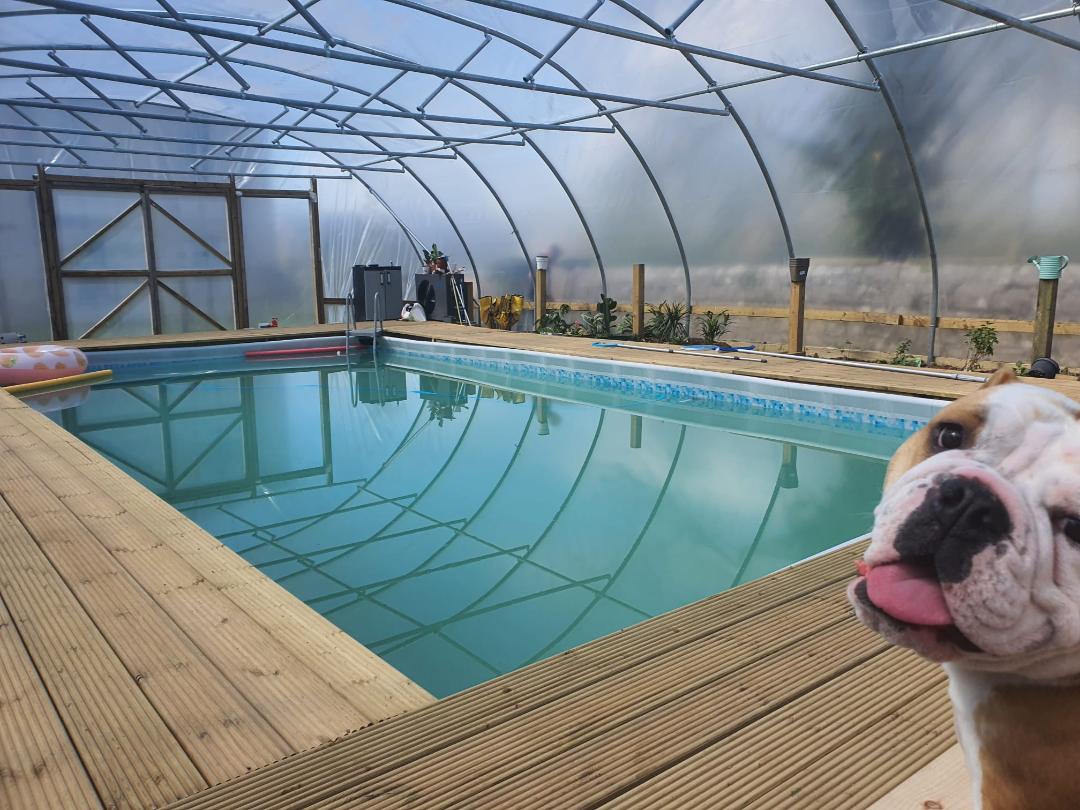 Phone John 0860844459
​ The tunnels are available for viewing at our premises in Clonmel, E91EF20
---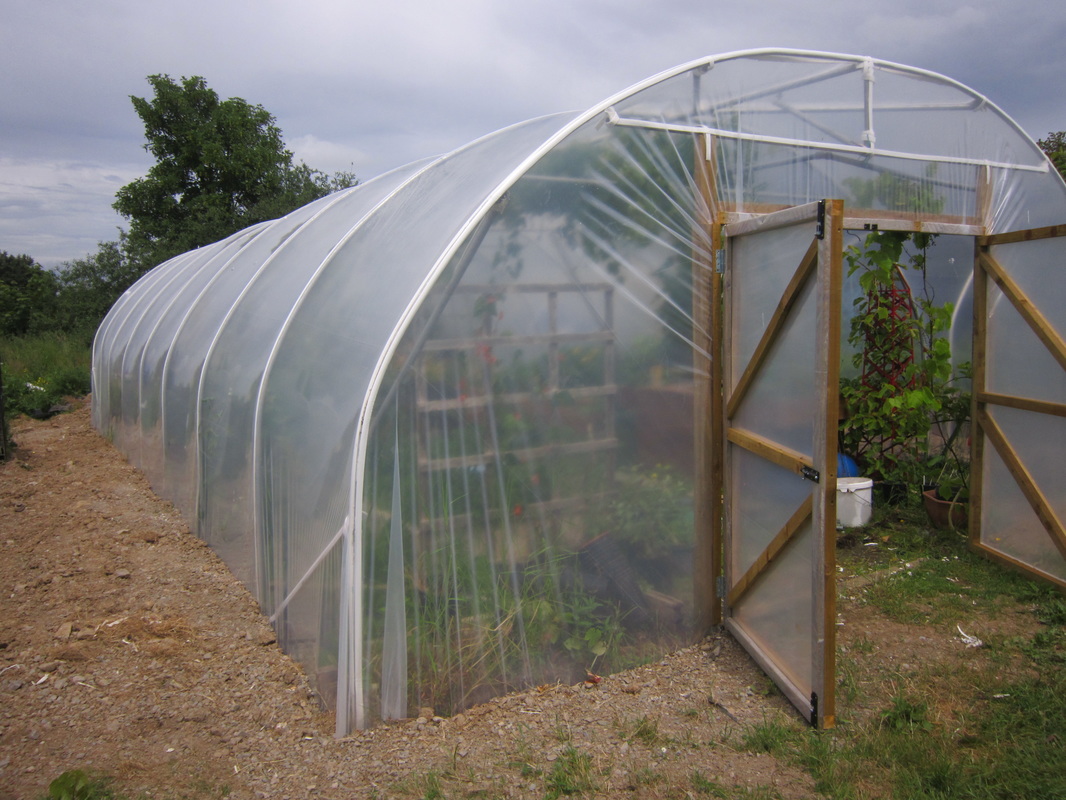 The Polytunnels
We make 5 different size polytunnels. Each has its own webpage. We use videos extensively and you can take a video tour of each tunnel. There is also a video showing you how to erect each type of tunnel.
The Polythene
A lot of nonsense is spoken about polytunnel polythene. Basically it is a super material . It comes in different thicknesses , 600 gauge - 720 gauge and 800 gauge . All of them are excellent and can be expected to last 10 years or more. It is manufactured by many different companies in Spain , the Lebanan, Italy , Britain, Crete and Israel. All of these companies are very professional and have excellent products. We import several containers of polythene each year s0 we can guarantee you a good price. If another company is charging a lot more than us it is because they don't have the buying power or simply have a higher mark up.
We are currently stocking a British product manufactured by Visqueen.
Limisol clear is 200 microns thick
The number of microns multiplied by four = the gauge.
So it is 800 gauge.
It is a UV 'open' polythene film, allowing UV light to reach your plants. This can have many benefits for both edible and ornamental crops, such as enhancing the fragrance, taste, colour, earlier harvesting and longer post-harvest shelf life.
In addition, UV open films promote plant anti-oxidants which are good for plant health and encourage stronger plants. Contains an anti-condensation additive, making it able to control condensation on the underside of the film. Comes with a 5 year guarantee against degradation by UV light in Italy so it generally lasts 15 years or more in Ireland.
The Steel
The important thing to note with steel is the wall thickness of the steel - it is your best guide to its strength. For example a 33mm wide bar with a wall thickness of 2.6mm weighs 2kg per metre and is incredibly strong ,whereas a 33mm wide bar with a wall thickness of 0.7mm could probably be bent on your knee. Outwardly they look the same but there is no comparison in strength. We import containers of steel directly from India so again we can afford to price our tunnels competetively. We use 33.7mm wide bars with a wall thickness of 2.6mmon ​for our tunnels with the exception of our 23ft and 9m wide tunnels. We use 48mm wide bars with a wall thickness of 2,5mm on these. Note that no tunnel erected by us has ever failed. They are too strong.