www.polytunnelsireland.com - T/A Manning Horticulture
​ Phone John 0860844459 Email; manningbluesteel@yahoo.com
19ft wide polytunnels
9ft 6in high with straight sides
Click on the youtube video link adjacent to take a video tour of a 19ft wide tunnel
These tunnels have hoops at 5ft intervals and come with crop bars and crop support bars.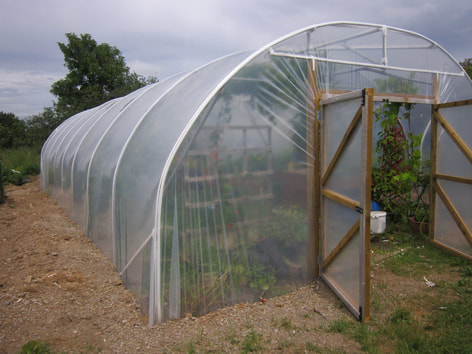 Prices
Length Without doors With doors
30ft 1430 euro 1690 euro
40ft 1640 euro 1900 euro
50ft 1840 euro 2100 euro
60ft 2030 euro 2290 euro
70 ft 2240 euro 2500 euro
You have the option to make the doors and doorframes yourself but please note that if you choose to make your own doors then you must supply the doorframes also.


Click on the youtube video link adjacent to see how to assemble one of our tunnels.
Please note that no tunnel that we have assembled has ever failed and they have certainly been tested during the last few years when we have had up to 10 storms per year!

Assembly costs; Skilled men are expensive and we must pay more than the builders to keep our guys,If you want the polytunnel erected for you then final price will be double the listed price.The other option is to erect it yourself by following the instructions on our videos.