www.polytunnelsireland.com - T/A Manning Horticulture
​ Phone John 0860844459 Email; manningbluesteel@yahoo.com
23 wide polytunnels
10ft high with straight sides
Click on the youtube video link above to take a video tour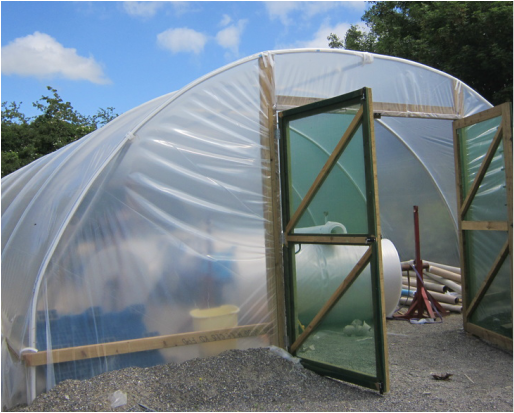 Prices
Length Without doors With doors
36ft 1710 euro 1960 euro
48ft 1970 euro 2230 euro
60ft 2225 euro 2485 euro
72ft 2545 euro 2800 euro
84ft 2885 euro 3145 euro
You have the option to make the doors and doorframes yourself but please note that if you choose to make your own doors then you must supply the doorframes also.


Click on the youtube video link above to see how to assemble one of our 23 ft wide tunnels.

Assembly costs; If you follow the video instructions then you should have no problem erecting the tunnel yourself.
If you want help from us then it will cost 300 euro per day plus diesel costs and possibly bed and breakfast expences for us to send someone to help you.
If you want us to erect the tunnel for you then expect to pay about 90% of the cost of the tunnel to have it erected.